Several athletes from Team Canada like to share their experience and tell their stories. Often very generous in interviews, some have decided to take the secrets further and tell their story through the pages of a book, to the delight of sports fans of all ages.
Discover the inspiring stories of these athletes.
The not always Olympic life of Marianne St-Gelais
Anecdotes, advice, testimonials from friends and family, this nice book that takes us into the world of Marianne St-Gelais with 30 "lessons" divided into topics such as family, fame, the future and, of course, sports. Author Rose-Aimée Automne T. Morin was able to transpose the multiple Olympic medalist speed skater's colorful language, humor, and sympathy into writing. It reads like a novel! Essential for fans of the Olympian, for sports lovers and for those who aspire to the Olympic Games.
Read to find out more about Marianne's professional projects:
Where have they gone? : Marianne St-Gelais
Bruny Surin: The Silent Lion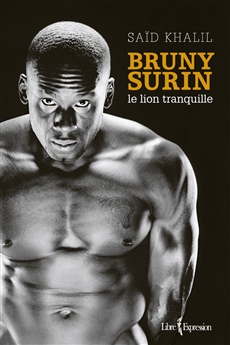 Sprinting legend and member of the 1996 Atlanta gold medal relay, Bruny Surin reflects on the highlights of his career in this biography. From his childhood in Cap-Haïtien, to his arrival in Montreal on the biggest international podiums, the charismatic athlete-turned-businessman talks about his rise in the world of sports and the ups and downs of high-level sport. level.
To rewatch the legendary men's 4 x 100m relay from Atlanta 1996, it's here.
Emilia Heymans: plunge into life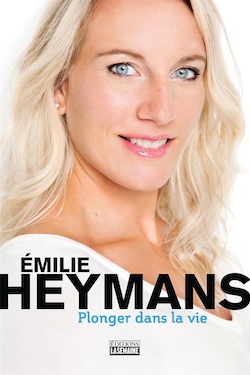 During her sporting career, Émilie Heymans won four Olympic medals, becoming the first Canadian and the first female high jumper in the world to win medals at four consecutive Summer Olympics. From young gymnast to multi-decorated diver, Émilie Heymans tells how she overcame obstacles to achieve her goals. Immerse yourself with her in the decisive moments of her life.
Christina Girard: From defeat to victory
Few athletes become Olympic champions four years after their last competition. Yet this is what happened to weightlifter Christine Girard. Due to the disqualification for doping of some of her rivals, the one that had initially been fourth in 2008 and third four years later, was promoted to gold medalist in London 2012 and bronze in Beijing 2008. In this book she reviews the difficult years that followed to the Beijing Games and recounts his eventful journey.
READ: Team Canada's Olympic medal reassignments throughout history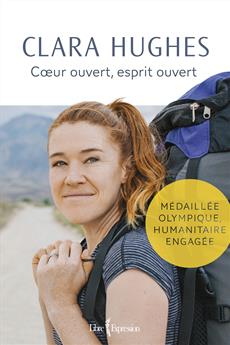 Clara Hughes competed in both the Summer Olympics and the Winter Olympics, collecting two medals in road cycling and four medals in long track speed skating. In this biography, she reviews her successes and personal struggles and gets candid about her strengths and weaknesses. She speaks candidly about her mental health challenges. A moving story, sometimes funny, often exciting, always imbued with great sincerity.
Sidney Crosby: The Year of the Rookie
An audiobook can be very nice to accompany your travels or your workouts. Inside Sidney Crosby: The Year of the Rookie, the star NHL player reviews the 2005-2006 season to recount his professional debut. Discover the inside story of Crosby's first NHL skates, the prelude to one of his most prolific careers. The two-time Olympic gold medalist Canadian hockey player, among other things, marked (yes, the pun is intentional) memories with his game-winning goal during the gold medal final of the men's hockey tournament of the Games. from Vancouver 2010.
READ: 20 moments of Canada team pride
With five Olympic medals to their name, Tessa Virtue and Scott Moir are among the most decorated figure skaters in history. This duo, who captured the hearts of Canadian audiences at the 2010 Vancouver Games, takes us behind the scenes of many of their memorable performances. Adorned with many photos, this book, in addition to making us discover the hidden side of Tessa and Scott's society, brings together the testimonies of several people who have worked closely with them, such as their families, coaches and friends. A must see to learn even more about this star duo from Team Canada.
READ: The best moments of Tessa Virtue and Scott Moir's career
Proud to Play: Canadian LGBTQ+ Athletes Who Made History
This collection written by Erin Silver is aimed at teens, but we hope the stories of Olympic athletes and coaches from the LGBTQ+ community will appeal to sports fans of all ages. Several Olympians have been involved in this project, including Olympic gold medalist Mark Tewksbury, three-time Olympic medalist Eric Radford, and two-time Olympian Anastasia Bucsis. They talk about the shame and loneliness they have experienced due to their sexual orientation and their journey to affirm who they really are. Because everyone should be proud to play.
READ: Be "proud to play", no matter who you are
For young fans and future Olympians
Tell me series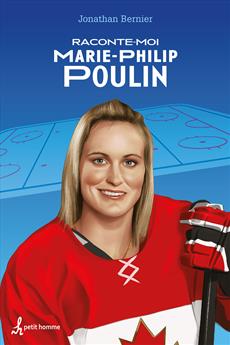 The Raconte-moi series presents, in a format adapted to children aged 9 to 12, the journey of some Olympic athletes: Marianne St-Gelais, Félix Auger-Aliassime, Mikaël Kingsbury, Joannie Rochette, Marie-Philip Poulin, as well as Maxime, Chloe and Justine Dufour-Lapointe. You can learn how their dream of reaching the highest peaks of their sport was born and how they overcame the challenges that came their way. There is no doubt that her inspiring stories will motivate young readers to pursue their goals.
Run with me!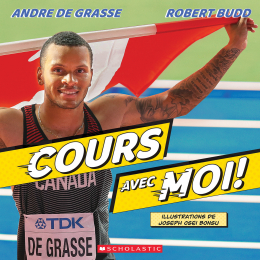 Ready, Set, Go ! Relive the career of Canadian sprinter Andre De Grasse in this album for children ages 4-8. The winner of six Olympic medals encourages young readers to pursue their dreams, to persevere, and proves through his own story that anything is possible.
LEE: The best of 2021: Andre De Grasse, perfect record at the Olympic Games
Bibi's Got Game: A story about tennis, meditation and a dog named Coco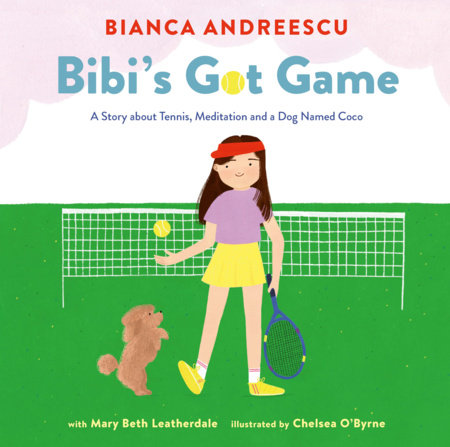 In this picture book for children ages 4-8, tennis player Bianca Andreescu talks about getting through tough times through meditation and introspection. Because sometimes to overcome challenges you have to focus on the small pleasures and on what simply makes us happy.
the magic of basketball
Basketball player and Tokyo 2020 Olympian Kayla Alexander wrote and illustrated this children's book that chronicles an athlete's journey from her sport debut to the professional level. The idea of ​​telling her story in a children's book came from remembering that as children, her siblings had difficulty identifying with characters in published works, well, as do many visible minority people. Few looked like them. Alexander wanted to allow all children to discover the opportunities that sport can bring and show that anything is possible when you work hard to achieve your dreams.
READ: Kayla Alexander and The Magic of Basketball