Come on, we promised you yesterday, here you are: our selection of paperback books that we recommend for these Easter holidays.
Three books that are not really novels but stories between autofiction and philosophical, journalistic or gastronomic narrative and that are all three of the highest quality:
1. The unknown position; Florence Aubenas – Puntos Editions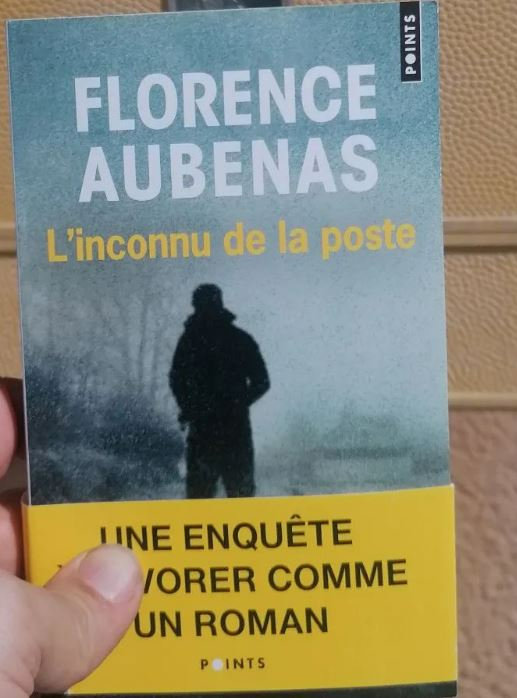 "Thassin's accommodation is in the basement, a kind of cellar, which is accessed immediately after entering. Then you have to go down three steps to enter a room dimly lit by a fan at ground level.From her window, the neighbor on the first floor sees him wandering around, playing his music, walking through the alleys talking to himself, a can in his hand, his very short brown hair slicked back on his head. "
Discovered at the age of 16 by director Jacques Doillon in a Ddass house in Seine-Saint-Denis, she promised a brilliant film career, after her César for Best Hope in 1991 for this first role in The Little Criminal the Comedian, Gérald Thomassin quickly sank into alcoholism and heroin, alternating a marginal life with a few small roles in auteur films.
It was after his last film with Doillon, "Le Premier Venu", where he played another little thug, that he settled in May 2007 in Montreal-la-Cluse, a once fertile town in Plastic Valley, between Oyonnax and Nantua, now plagued by poverty and marginality.
In 2008, Kathy, the town mail carrier, was found knifed to death. It was not until 2013 that Thomassin was charged with this crime and served three years in prison before being dismissed a few years later.
In town, he made friends with the same profile as him. When the investigation clears up, it falls on him. Didn't Thomassin seem like the ideal culprit? This not place, Gérald Thomassin will not attend, as the actor mysteriously disappeared in 2019 while on his way to Lyon in court for a showdown that was to clean him up completely.
Florence Aubenas, great reporter for "Le Monde", very scrupulously reconstructs this news in "L'Inconnu de la post
Of Gérald Thomassin, the inhabitants of the town who spoke with the reporter remember him as a "marginal who lived in front of the post office". A "junkie", "occasional customer" of the PMU bar down the street, light years away from the glitter of the 7th art world and its César for best male hope.
Taking as a model the great American stories (those of Truman Capote, Norman Mailer, Tom Wolfe), Aubenas, formidable narrator, traces the thread of this news that would be banal without the personality of its main suspect, making different worried voices and draws the portrait from a community of men and women whom he has known for a long time and interviews with care and empathy.
2. Ordinary life; Adele van Reeth, Folio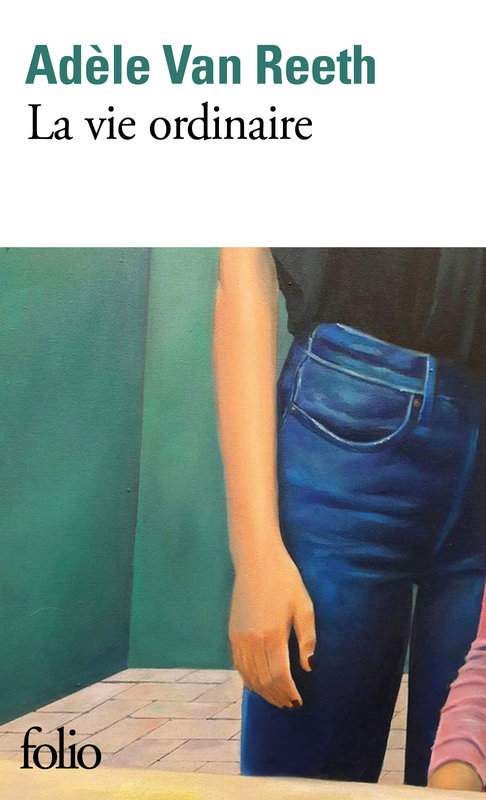 " Since human existence is both temporary and continuous, since nothing lasts and time does not stand still, tranquility is not of this world. And this is good. May the sting of restlessness sting you again and again! Ask yourself, at least once, if the number of years traveled, the sorrows and anguish endured, if you lived all this to take refuge in the bad faith of ordinary astonishment, without ever wanting to dig under…
Philosopher and television woman, Adèle Van Reeth questions in this book between essay and story the meaning of life, but above all the weight of everyday life that we all share: Sundays, board games, bath time.
Pregnant with her first child at the time of writing the book, Adèle Van Reeth offers an insightful and philosophical account of fatherhood, childbirth and motherhood.
.An everyday life that we seek as desperately as sometimes we want to run away from it, however contradictory it may be…
3. TOMMASO MELILLI pasta foam – Folio
Renowned chef and culinary columnist, Tommaso Melilli left France where he had been working for a few years.
He decided to go to ITALY for a culinary journey to the heart of the osteria Y trattoria Italian, to meet those who cook today.
L'Ecume des Pâtes is the story of his return to Italy, beginning in Paris and ending in Cremona, the city where he was born.
This culinary autobiography; crossed by slices of authentic and kind lives, it is a human and gastronomic journey guided by the simple pleasures of life.
Full of spirit and tenderness, Melilli is in charge of telling us a very beautiful story that speaks of encounters, of sitting at the table, of going out and, above all, of our attachment to the small restaurants in the area.
Mediterranean cuisine and eloquence at the price of a reading that will surely make our mouths water!