Two filmmakers made the risky bet of shooting a film in sequence shot, one hour before the result of the second round of the presidential elections, which fuses fiction and reality. Sustained bet, successful and, ultimately, more poetic than political.
We expected a real grudge against the extreme right, an angry political statement, but in the end it is nothing.
rage point at glory dayof Jeanne Frenkel and Cosme Castro, but of hope, of love, of fraternity.
Because the intimate, for these two metacinema directors, is political.
Glory day, technical prowess, humanistic dreams.
At the origin of this ambitious metacinema project is the ambition to cross fiction and reality. Fiction first, with the story of Félix (played by Félix Moati), recently arrived from Australia, who returns to his native French town where he hasn't been in a long time, to settle paperwork related to the death of his mother. , and vote.
It is his brother who comes to pick him up in the car. Julien (played by Julien Campani), is 35 years old and has disappointment on his face. It must be said that he dreamed of being a rock star and that he leads finally a very classical life, eaten away by political desperation.
These two brothers, completely different but both moved by the burning desire to go through existence with a certain philosophy, progress in their day, recalling their memories, and their defeated hopes.
It is the real that intervenes next. Because glory day takes place on April 24, 2022, precisely one hour before the result of the presidential election between Marine Le Pen and Emmanuel Macron.
Cosme Castro, co-director of the film, explains on ArteTV, which already offers the film in its entirety:
"Politics is the climate of the film."
Indeed, it comes to anchor the fiction in a completely real moment, finally in the immediacy, without charging it too much with electricity either.
Metacinema film, filmed and broadcast live by Arte in real time, glory day is an impressively technical film, offering a cross between the harshness of reality and the benignity of fiction.
Glory day, intimate and poetic film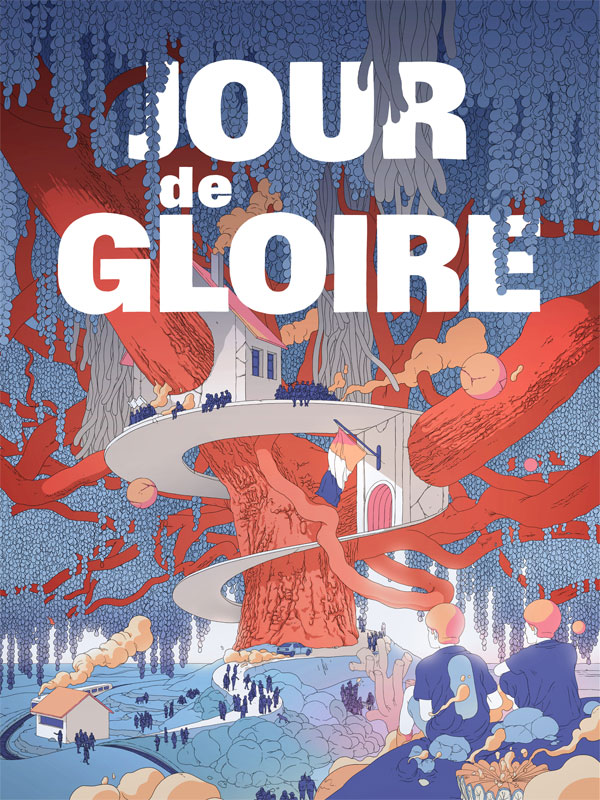 It all begins in the medieval village of Laroque-Thimbaud, where Kamel Abdessadok, a villager, comes to give his opinion on the big news of the day, his pony leash in hand.
It is he who finally introduces the film, like a journalist from another world. Journalist of sensoriality and dreams.
With original music by Flavien Berger, which adds an extra dose of quilted sleep to the fiction, the film takes place on a road, then in the town, before ending in a house, where the two brothers see the election results. . . .
By last, glory daywhat could have been a stormy film about the programs of the two finalists in the 2022 presidential election, simply tells the story of two people like any other, who live politics intimately.
A film that will be remembered for a long time, and that you can already see on Arte.TV.

Also read:

Coda, the Oscar-winning adaptation of La Famille Bélier, opens in French cinemas for 48 hours
Featured Photo Credit: Day of Glory Movie Screenshot.