The first edition of the Culinary Festival of Art aims to exalt the richness and variety of Congolese cuisine, more specifically that of La Cuvette, navigating between the traditional and the modern. According to Lydie Pongault, Advisor to the President of the Republic, Head of the Department of Culture, Arts and Tourism and President of the AFCVDV, the objective of this initiative is to highlight the products of the territory and the know-how of the participants of the corresponding departments, to that the public can taste the dishes of the departments of the Congo, as well as discover the town of Owando where the festival will take place.
" This festival is specific because it will also offer young people from the rural world the opportunity to train in different fields. The young participants in the training come from the ten departments of the Congo, as well as Brazzaville and Pointe-Noire. We wanted to give those who do not live in the two big cities of the country the opportunity to visit Owando and train in the different workshops that will be organized there. ", she said.
As for training, it will focus, among other things, on introducing young people to cocktails; the initiation of young ladies and young men in the restoration service; as well as the exhortation to the general public to a healthy diet to prevent the most recurrent pathologies. These workshops will be led by Gérald MC, bartender, mixologist and exhibitionist; Pascal André Balouti Ottataud, chef; Keiko Mongo-Babackas, receptionist and finally; Josaphat Depaget, nutritionist dietician.
In addition, the Culinary Arts Festival also aims to be a channel for promoting local tourism for all those who do not know the department of Cuvette and more specifically the city of Owando. In this sense, excursions are planned, namely the visit to the kiébé-kiébé museum of N'gol'odoua in Oyo; the visit to Ombélé, hometown of the late former Congolese president, Marien Ngouabi; visiting Ecuador…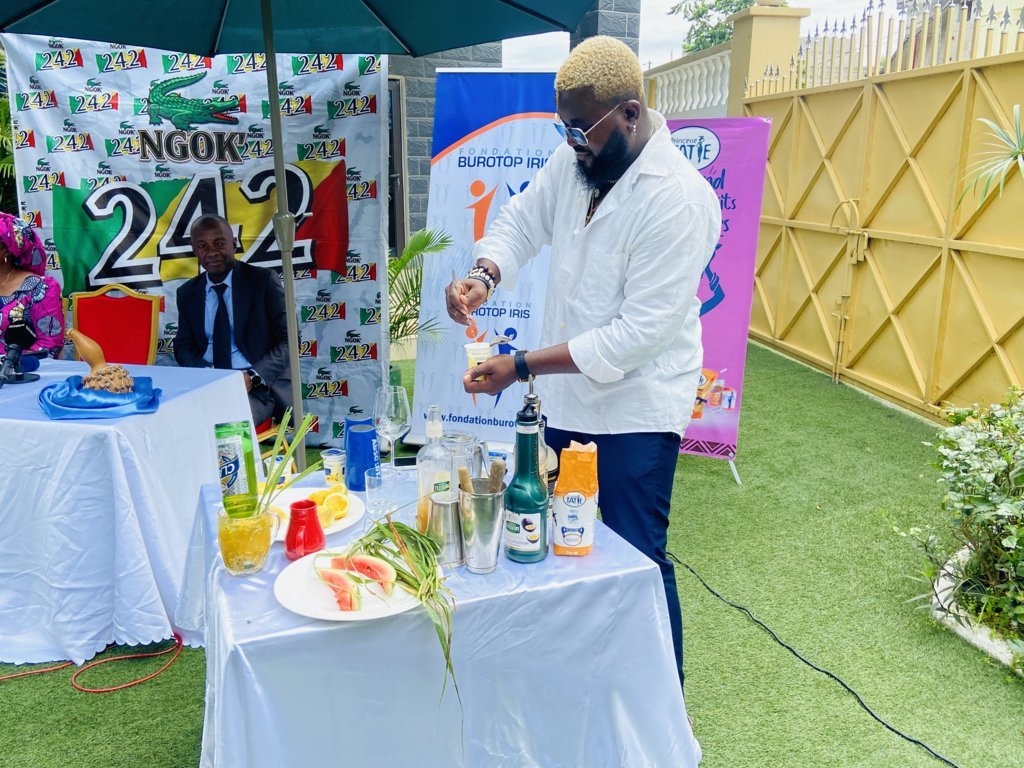 During the press conference prior to the festival, the organization presented the public with a preview of the event through a demonstration of making cocktails, with and without alcohol, as well as the tasting of different dishes, all made fundamentally based on products from the congolese terroir
It should be noted that the Owando Culinary Festival will be attended by sixty young people from the ten departments of the Congo, members of the AFCVDV, civil and military authorities; Owando notables; personalities of different ranks; as well as various traditional and modern music groups from the Cuvette department.
For the organizers, this event will continue every year on a rotating basis in the different departments of the Congo. It will be a platform for exchange and sharing that will bring together the general public around culinary events.