By Philippe Guerrier | the | Motivation and commitment
Here is our selection of books on human resource management and management practices. On the menu: Becoming a HRD, CDI for all, work without borders, burn-out, professional evaluation, teleworking, the search for meaning and the Michelin saga.
human resource management section
Become a HRD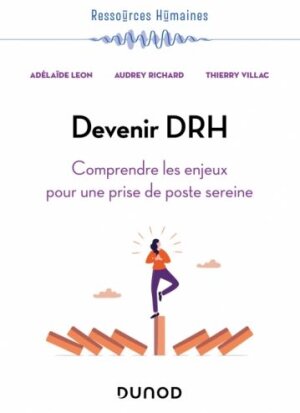 Subtitle : "Understanding the challenges to assume a serene job"
Authors:
Adelaide LeonHR Consultant And Coach Management,
audrey richardGroupe UP HRD and President of ANDRH,
Thierry VillackHR consultant and psychologist.
Main topics :
business risks,
Performance evaluation,
difficulties encountered,
tips, testimonials, summary points, practical sheets…
hook : "A comprehensive overview of the HRD profession"
editions : dunod
Exit : April 2022
Number of pages : 232 pages
An indefinite contract for all employees is possible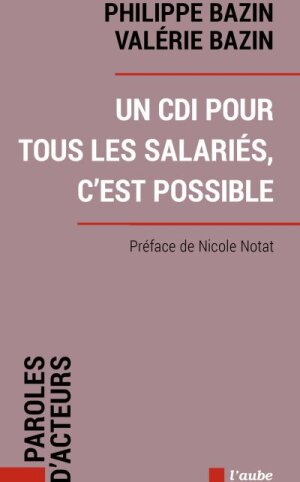 Authors: Philippe and Valérie Bazinfounders of the Mon-cdi.fr platform whose mission is to "demonstrate that labor flexibility does not rhyme with precariousness".
Main topics :
intermediate Market,
employment contracts (temporary work, fixed-term contracts and other precarious contracts),
CDI Employability,
flex work
hook "A book written as a call for the generalization of this contract that we are directing to the future President of the Republic with a view to creating a million indefinite contracts at the end of the five-year period. »
editions : Alba, collection Voices of actors
Exit : March 2022
Number of pages : 91 pages
work without borders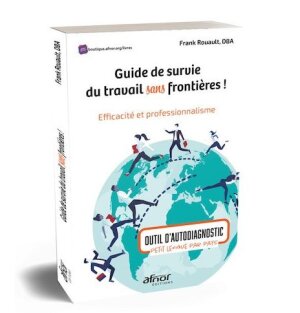 Subtitle : "Survival guide – efficiency and professionalism"
Author: Frank Rouaultfounder and director in 1999 of the management consulting firm Practical Learning the smart way to learn, former manager of Achieveglobal (Korn Ferry) in France, Herman Miller in Europe and Goëmar International for North America.
Main topics :
international work,
intercultural openness,
self-assessment guide.
hook : "The integration of cultural diversity is one of the essential criteria for the success of cross-border work. In this survival manual, Frank Rouault presents the essential ideas and tools to act effectively in intercultural, remote or hybrid contexts and prevent the mistakes that can make any project with an international dimension fail. »
editions : YEAR
Exit : April 2022
Number of pages : 160
Prevention and treatment of burnout for Les Nuls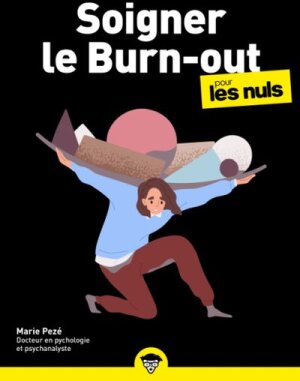 Second edition of the book (the first dates from 2017).
Author : marie fish : doctor in psychology, psychoanalyst and expert of the Court of Appeal of Versailles.
Main topics :
reasons for exhaustion,
ways to overcome them
testimonials,
symptom recognition
therapies
hook :: "Burnout or professional exhaustion syndrome is a reality in the world of work. This guide provides answers for leaders, managers, employees, and support staff on the reasons and challenges of burnout at work. »
editions : FIRST
Exit : April 2022
Number of pages : 446
Understand professional evaluation
Subtitle: "Encourage to build trust"
Author : Stephane Lhermie is co-founder and partner of &CHANGER – L'art de l'homme, a human resources consultancy.
Main topics :
Fundamentals of Professional Evaluation,
expression potential,
achievement and performance of the individual.
hook : "Experienced as imposed appointments, professional interviews sometimes crystallize dissatisfactions related to work relationships (…) During this meeting, showing openness and objectivity allows everyone to be recognized, considered and stimulated. »
editions : GERESO
Exit : March 2022
Number of pages : 117 pages
Telecommuting: the end of the office?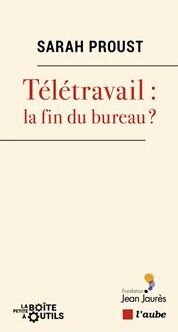 Author: Sarah Proust is an expert associated with the Jean-Jaurès Foundation. As a consultant, she created a human resources consulting and support firm, Selkis.
Main topics :
tomorrow's office,
office practices,
fragmentation of work organization.
hook : "Where and how is office work done today? What purposes should the office serve? What repercussions can the disruption caused by the health crisis have on the office of tomorrow? So many questions raised by our new ways of working and to which this book answers using unpublished survey data. »
editions : Dawn (The Toolbox Collection)
Exit : October 2021
Number of pages : 91 pages
Management Department
in search of meaning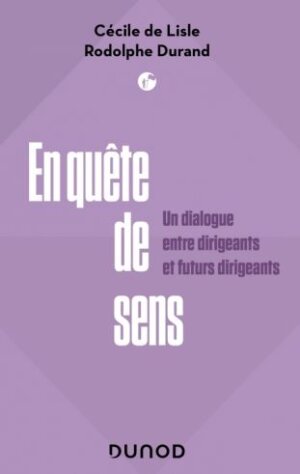 Subtitle : "A dialogue between leaders and future leaders"
Authors :
Rodolfo Durand : A graduate of HEC Paris, holder of a master's degree in philosophy and doctor of management sciences, Rodolphe Durand is professor of strategy, founder and academic director of the Society and Organizations (S&O) Institute at HEC Paris. He also holds the Joly Family Chair in Purposeful Leadership.
Cécile Lavrard-Meyer de Lisle : Executive Director of the Purpose Center of the HEC Paris S&O Institute, which trains students on questions of meaning at work and the raison d'être of organizations. He has published numerous books and scholarly articles on development economics.
Main topics :
governance,
look for meaning,
inclusive economy,
ecological transition.
hook : "Like young people, leaders wonder about the meaning of their work and the reason for their company's existence. Their visions can converge even when their approaches differ. This book allows these points of view to intersect, creating a dialogue in each chapter between a business leader and a student. »
editions : dunod
Exit : March 2022
Number of pages : 192 pages
The Michelin imprint to succeed and last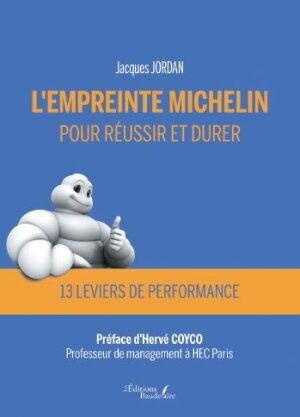 Author : jack jordan He has developed his entire career in international industrial groups or in the French public service, mainly as HRD or communication director (La Poste, Pechiney group, etc.). He ended his professional life holding the position of Corporate Senior Vice-President in charge of communication and Michelin brands.
Main topics :
industry,
growth,
human management,
governance.
hook : "Michelin, a small company that started in 1889 in Clermont-Ferrand, has become the world leader in tires. In France, few companies achieve the status of world leader in their specialty. What explains the success of Michelin, one hundred and thirty-three years after its creation? »
editions : Baudelaire
Exit : April 2022
Number of pages : 282