"BABYSITTER", a Monia Chokri film written by Catherine Léger based on her play Baby-sitter, in Quebec theaters on June 3, 2022
Presentation of the official trailer
–
The distributor Maison 4:3 and the production companies Amérique Films and Phase 4 productions are pleased to present the official trailer for the film BABY SISTER by Monia Chokri, with a script by Catherine Léger, based on her play Baby-sitter. This second feature film by Monia Chokri will be released in theaters across Quebec on June 3.
Selected at the prestigious Sundance Festival in the Sundance Midnight section last January, BABY SISTER it stars Monai Chokri, Patrick Hivon, Steve Laplante, Nadia Tereszkiewcz and Hubert Proulx.
Synopsis
Cédric loses his job at Ingénerie Québec after making a sexist joke that goes viral. Encouraged by his brother, a benevolent nerd, Cédric enters therapy and writes Sexist Story, a book that aims to be revolutionary and tackles misogyny. Nadine, exasperated by her boyfriend's introspection, herself devoid of dreams and adrenaline, is tempted by the surprising games started by the mysterious nanny.
Adapted from the play, the comedy Nanny delves even deeper into the unconscious, the desire to dominate the other and the drift of the couple.
Since graduating from the Conservatory of Dramatic Arts in 2005, Monia Chokri he defended more than a dozen moves on the boards. On television, we could see it in New address. We'll see you soon Fragile. Revealed on the big screen by the imaginary loves by Xavier Dolan, then continued on We are gold, Emma Peeters Y poor George. He went on to direct with a short film, someone extraordinary (2014), he made his first feature film in 2018, My sister in law.
Distributed in Canada by Maison 4:3 and by Bac Films Distribution for France, BABY SISTER is a production of Amérique Films and Phase 4 productions, with the financial participation of Sodec, Telefilm Canada, Les Crédits d'impots du Québec, Harold Greenberg Fund, the collaboration of Club illico, TVA and the support of the Région de île de France , in collaboration with the CNC and the Quebecor Fund.
Produced by Martin Paul Hus, Catherine Léger, Pierre-Marcel Blanchot, Fabrice Lambot, co-produced by Nancy Grant, we also find in the production of BABY SISTER, Michel Croteau, production manager; Caroline Piras, executive producer of LILITH Films; Noémie Sirrois, first assistant director; Josée Deshaies director of photography; Pauline Gaillard, editing; Emile Sornin, original music; Colombe Raby, artistic conception; Guillaume Laflamme, costume design; François Grenon, sound engineer; Nicolas Moreau, sound design; Olivier Guillaume, sound mix; Adriane Verbert, makeup; Ann-Louise Landry, hairdresser; Annie St-Pierre, cast; Antoinette Boulat, casting (France); Marc Hall, visual effects supervisor; and Tyler Hall, stunt coordinator.
About House 4:3
HOUSE 4:3, is a film distributor founded in 2014. Distributor-Boutique, the company puts all its know-how at the service of creators and their films, to establish launch strategies and support work at the different stages of their distribution. HOUSE 4:3proposes deeply human, promising and atypical projects.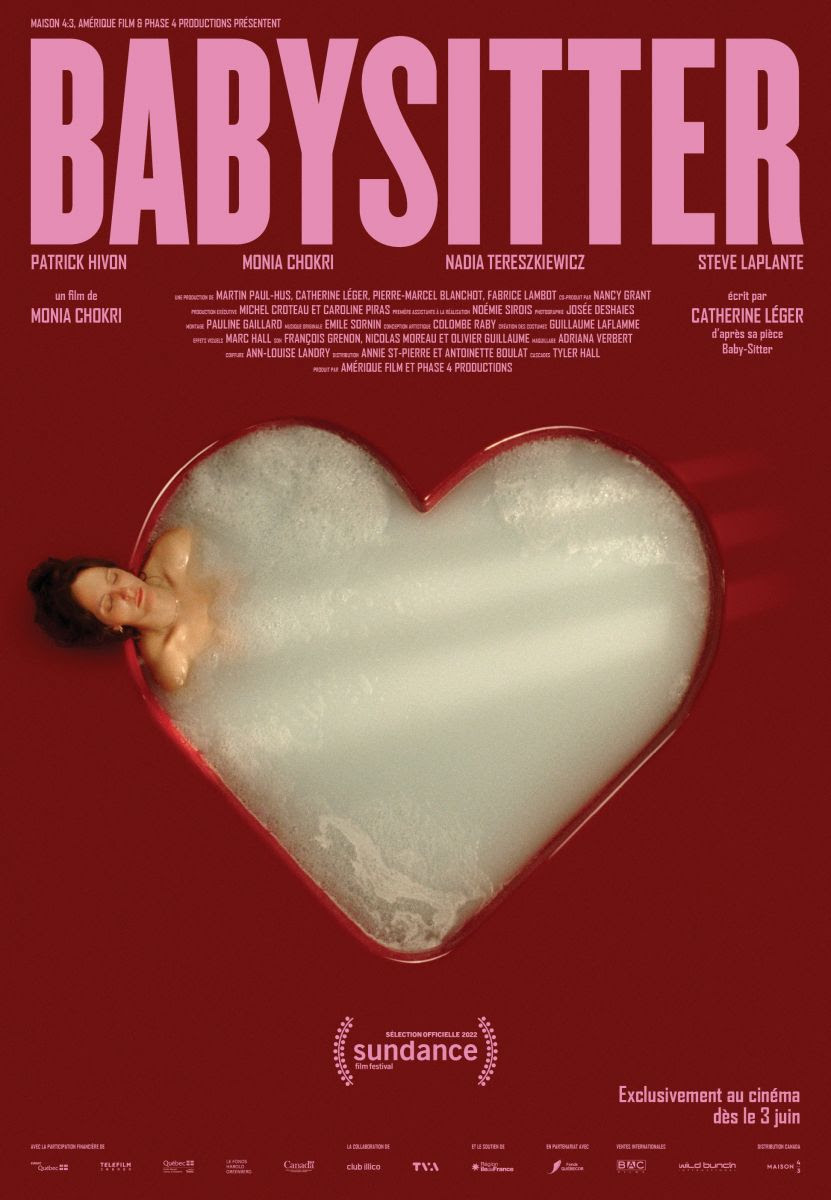 ***