" I GET UP », the new film by HUGO LATULIPPE, in theaters from March 25, 2022
With Gabrielle and Véronique Côté, Ariel Charest, Catherine Dorion, Sarah Montpetit, Sarah Villeneuve-Desjardins, Olivier Normand, Mykalle Bielinski, Elkahna Talbi, Olivier Arteau and Anne-Marie Olivier
–
SPIRA and Ciné-Scène confirm the theatrical release of the long-awaited film by Hugo Latulippe, I get up.
Following its opening night screening at FIFA, the feature film will premiere on March 25 at Cinéma Beaubien and Cinéma Public in Montreal. The film will also be shown in Quebec City at the Cine Cartier, as well as the Festival Vues sur Mer in Gaspé and the Cine Paraloeil in Rimouski. Other rooms will be announced in the coming weeks.
" I get up, is a formula of the visual arts students at the École de la Montagne Rouge at the time of Maple Spring. 10 years later, our film features poetry from Quebec that conveys various concerns of a new political generation. It is about legacies; have children (or not) and it is above all a question of people that we are going to be more like… And from now on. » – Hugo Latulippe
Screenings are planned in the presence of the film crew.
Friday, March 25 in Montreal at 7 p.m. at Cinéma Beaubien, with Gabrielle Côté and Olivier Arteau
Saturday, March 26 in Montreal at 4 p.m. at the Cinéma Public, with Gabrielle Côté
Sunday March 27 at 7 pm in Quebec City at Cinéma Cartier, with Hugo Latulippe.
You can follow the news of the film on SPIRA's Facebook page.
Synopsis for the movie I Rise
The directors Véronique and Gabrielle Côté bring together twenty young actors and actresses in the laboratory to create a collective work for one of the great national theaters. For a full year, they search for contemporary Québec poetry with the aim of extracting from it the "spirit of the times". In the workshop as in the four corners of the territory, we are witnessing the birth process of the lift. What people will we be in the future? What can art do to transform the world? Can we still have children? Insurgents, inhabited by the fervor of those who dream of beauty, obeying only their intuition, erect an ode to life. And when – spin! – one of them is elected to the National Assembly of Quebec, poetry is literally involved in the political life of the country.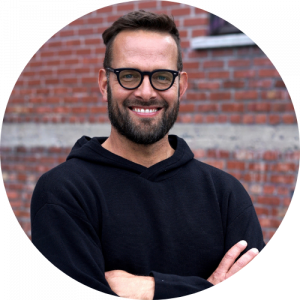 Director Hugo Latulippe
Hugo Latulippe has been active in documentary film and television since his participation in The World Destiny Race from Radio-Canada in 1994-95. After learning his trade in the wake of the Quebec direct cinema masters of the National Film Board of Canada, he founded the company Esperanza, whose television, web and film projects, shot in Quebec and abroad, have as their focal point "the great issues of our time. His films have been selected at the most prestigious festivals and have won numerous distinctions.
Click here to access Hugo Latulippe's roadmap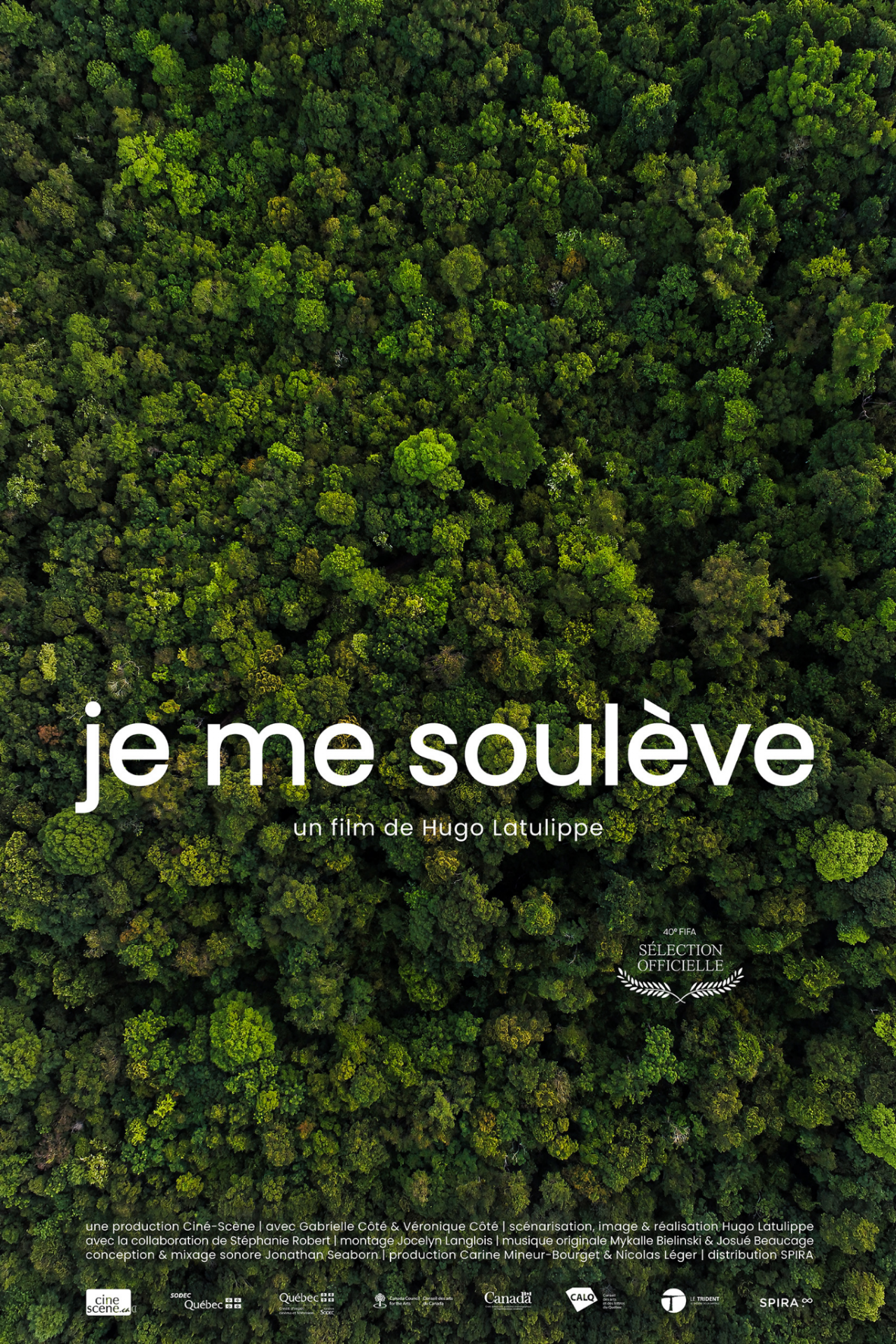 Technical sheet of the film
I get up by Hugo Latulippe
88 min., 2022, Canada, original French version
With: Veronique Côté and Gabrielle Côté
Script, image and production: Hugo Latulippe in collaboration with Stéphanie Robert
Editor: Jocelyn Langlois
Editing, sound design and mixing: Jonathan Seaborn
Original music: Mykalle Bielinski and Joshua Beaucage
Production: Carine Mineur-Bourget and Nicolas Léger (Ciné-Scène)
Distributor: SPIRA
I get up is produced with the financial support of SODEC, the Cinema and Television Tax Credit (Gestion SODEC), the Canada Council for the Arts, the Conseil des arts et des lettres du Québec, in collaboration with Ciné-Scène, Le Trident and SPIRA.
Website | IMDB | TMDB | mailbox
About Cinema-Scene
Since its creation, Ciné-Scène, a Quebec film company, has produced and directed several documentaries on different aspects of the performing arts: Former Machina in Russia (2007), FEQ 68.17 (2017), Sixo, circus in times of pandemic (2020) and the glass box (2021). Following this orientation, the film I get up by Hugo Latulippe allows Ciné-Scène to close the gap between its commitment to artistic creation and the call for social commitment to which cinema must respond in this moment of urgency in every way.
About SPIRA
SPIRA is a cooperative dedicated to independent cinema based in Quebec City and active for more than 45 years. Its main mandate is to support the production and distribution of films, whether they are short films or feature films. About thirty works are created each year thanks to its creation support programs, including the very popular equipment rental program. SPIRA also distributes documentary and fiction works in various markets in Canada and abroad: festivals, cinemas, television, Web, etc.
***