A few months ago, NCsoft said it was in crisis. The South Korean giant is rethinking itself, changing its corporate culture to be more open and creating an NC Village to better coordinate the good ideas of its teams.
long time ago NCsoft has a reputation for being a group that is not very open to the outside world: the South Korean giant communicated little, rarely talked about the content of its games in development and even avoided testing them before launching them. A positioning that is less and less appreciated by South Korean players (more critical), which worried investors (especially after the commercial failure of Sword and Soul II) and that pushed Kim Taek-Jin to get excited publicly – remember that a few months ago, the head of NCsoft encouraged his employees to be creative and share their proposals for improvement. Obviously, we are starting to see the fruits of this.
NCing to foster creativity
The South Korean giant is gradually changing its practices and intends to develop a new corporate culture that responds to the code name "NCing" (for "NC Thing", NCsoft's various "things"). In concrete terms, the group's employees are encouraged to experiment more, to be creative and " try different things even if it is not immediately "productive".
This less formal approach leads the developer to communicate more : For example, an official blog has been reactivated (in Korean and English, since the group also wants to open up more internationally), where the studio talks about its projects more openly. This is how NCsoft began to outline its next games, of different genres and not based on the historical licenses of the group, but also on other creative projects, such as an interactive movie project.
The group is also beginning to invest in social media, for example by posting vlogs on YouTube that discuss the philosophical issues of artificial intelligence or by distributing some of its creations for free, reusable by amateur or professional creators. NCsoft also communicates more behind the scenes of the activities of its various labs: its art department or the one dedicated to AI. Something to lift a corner of the veil and make the group a little less inconspicuous.
Four houses in a "NC Village"
But obviously it is mainly internally that NCsoft evolves. In the context of lengthy interviews given to the South Korean press, NCsoft also indicates that it is working to modify its game development approach within a new structure called " nc village ", created at the beginning of the year and entrusted to the highest executives of the group -and the MMORPGs Throne and Liberty and the Project E you should take advantage of this new method.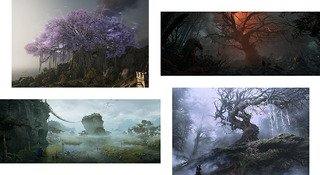 Specifically, the NC Village must monitor creating new licenses from NCsoft. Its creation is based on an observation made by Kim Taek-Jin: "good ideas don't come together naturally, they tend to disperse like grains of sand in the wind" and to prevent them from being lost or the different NCsoft departments being scattered, so he created the "NC Village" whose function is to coordinate the "good ideas" of the group.
This NC Village is thus an "organ of production" that counts for the moment four "houses" each with a role to play : Art, Lightbox, Character Y Brig.
Home character thus he dedicates himself to the creation of characters: his teams imagine emblematic heroes and define their personality; home light box gives substance to new licenses through storytelling and background notions of the universe; home Art allows abstract ideas to take shape and be visualized; while the house Brig plans the layout of each element and converts them into content blocks that can be used in a project.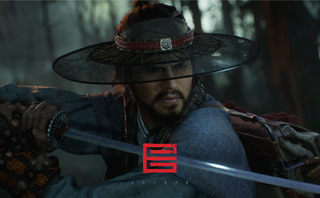 When a concept emerges within NC Village, these different houses are meant to work together : home character you can imagine a character, the house light box provide you with a story within a coherent world, before everything is materialized by the artistic team and concretely integrated into a project, which could take the form of a game, but also an animated series, a novel or an interactive movie, for example. The study indicates that the process should not be linear : the initial idea can emanate from one or another house, and then the others are grafted on it to enrich it.
Clearly, this is how Project E's eastern universe materialized: ideas for Throne and Liberty had been considered but could not be integrated into the project; therefore, they were absorbed by the NC Village to give rise to Project E, a hybrid project that we still do not know very well how it will be articulated with Throne and Liberty but that has its own consistency in terms of the license.
Only the future will tell where NC Village's thoughts lead, but the South Korean group sees it as a way to gain creativity, better mobilize their teams, and engage players much earlier in the design process. We will be curious to know if this NC Village will endure over time and what concrete results may emerge in the months and years to come.
.