YOUTUBE TECHNO+ – SATURDAY JULY 9 – ON DEMAND – DOCUMENTARY
"You can't stop a people from dancing! » After two years of the pandemic, summer finally marks the return of free concerts, festivals and parties with the famous slogan. Even if these matches remain controversial. By nature illegal, they gather, in fields or abandoned places, hundreds of partygoers, lovers of techno music, saturated bass, but also alcohol and drugs… Hence the presence also very often in the place, a stand of the Techno+ association and its emblematic flyers in "reducing risks in the festive environment".
Behind this administrative title lies an amazing adventure. To celebrate the association's 25th anniversary, Director Judith du Pasquier followed some of its members on the ground between 2018 and 2021, meeting key witnesses. She returns to bring an intelligent documentary, which offers, through an immersion in these evenings dominated by the desire to have fun, a well-founded reflection on drug use.
How to deal with "bad trips"
Honoring the volunteers, the film opens with preparations for a "free". At night, in the fog, in the light of the headlights and with the characteristic "boom boom" sound. Charlotte Raffi lists the offer by category: drugs that are inhaled, those that are injected, "who gobbles up", hallucinogens… The list is long. The camera then finds these volunteers during training where they learn to handle the "escalation" of violence and the bad trips. The objective has been the same from the beginning: to anticipate so as not to "hold the party".
This is what led Thierry Charlois to co-found Techno+ in July 1995, when the arrival of LSD caused a panic. Since then, the team has continued, punctuated by awards (including the first scholarship from the Ministry of Health, in 1997), crises and legal disputes. To talk about it, in front of a black and white miniature police van, Jean-Christophe Timoczko, lawyer of the association.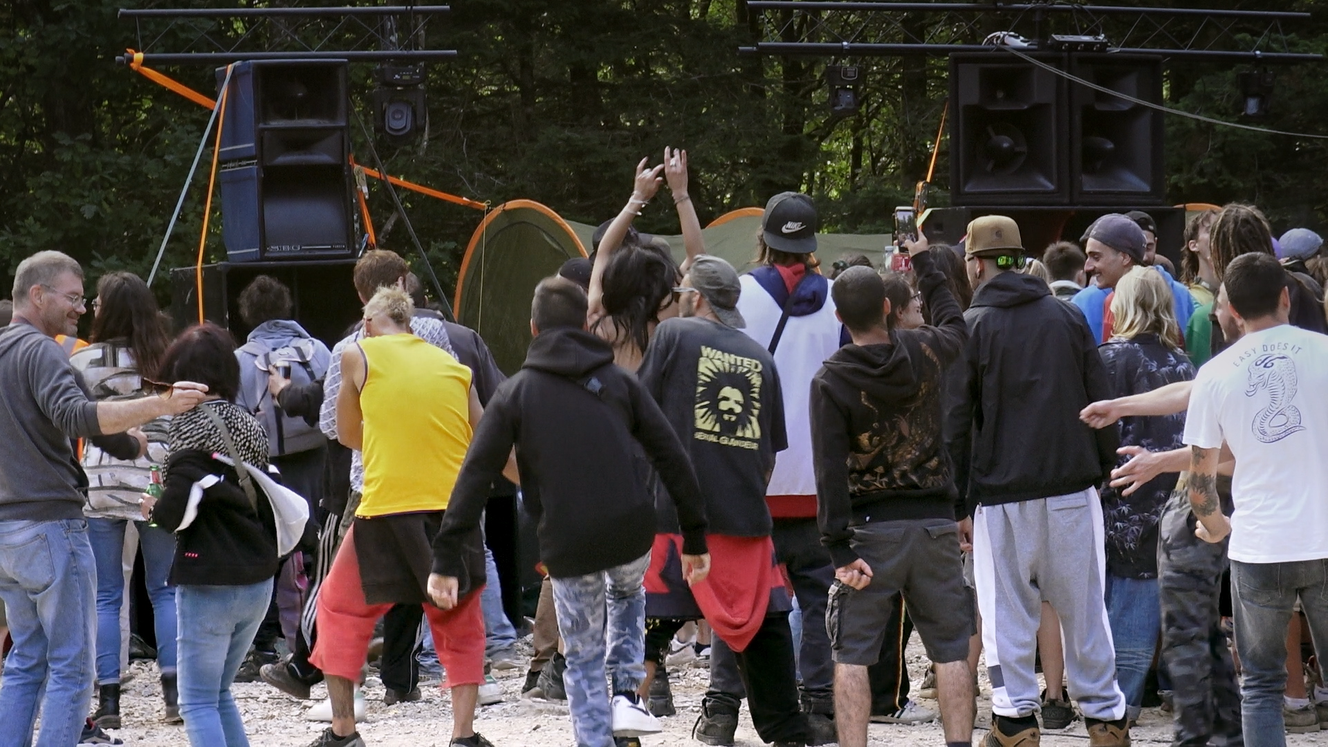 With the background of photos and videos – too short – of parties, the speakers succeed one another. Among them, Ombline Pimond, current president of Techno+, and Jean-Michel Costes, former director of the French Observatory for Drugs and Drug Addiction (1995-2020), whose eyes light up at the mention of his first mission. "at festive event" : "Even without substance, one could get carried away. »
read also
Article reserved for our subscribers

Fifty years of repression of the use of narcotic drugs, without convincing results
He is one of those who contributed the most to changing drug legislation, along with Nicole Maestracci, a member of the Constitutional Council from 2013, until her death on April 22, 2022. "There is no society without drugsassured. On the other hand, there are effective responses to avoid dangerous consumption and reduce risks. » The film is dedicated to him.
One foot, one foot on the ground!, by Judith du Pasquier (Friday, 2022, 105 min.). Available on the Techno+ Youtube channel.