The authors are increasingly concerned about environmental issues, and not a week goes by without the 9me the art cleverly alludes to her (1). This is obviously the case with the new work by Jean-Marc Rochette: an ambitious deep and moving story of more than 230 pages, a true hymn to unspoiled nature, animals and mountains -land of adventure and refuge-, but also to art, women and love!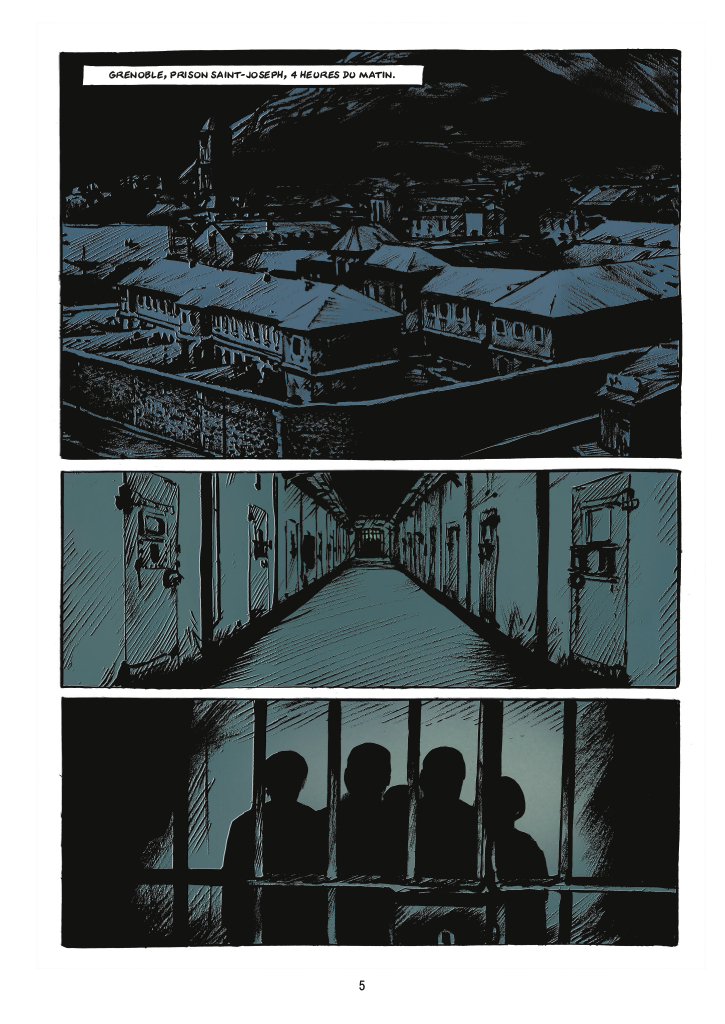 We know him, the designer of "Transperceneige" – which inspired the movie and TV series "Snowpiercer" -, but also of burlesque collections often produced on stage by Martin Veyron or René Pétillon, and more recently of notable graphic novels (including the excellent and autobiographical "Ailefroide" or the already very ecological "Le Loup") (two)has always been a lover of rocky peaks.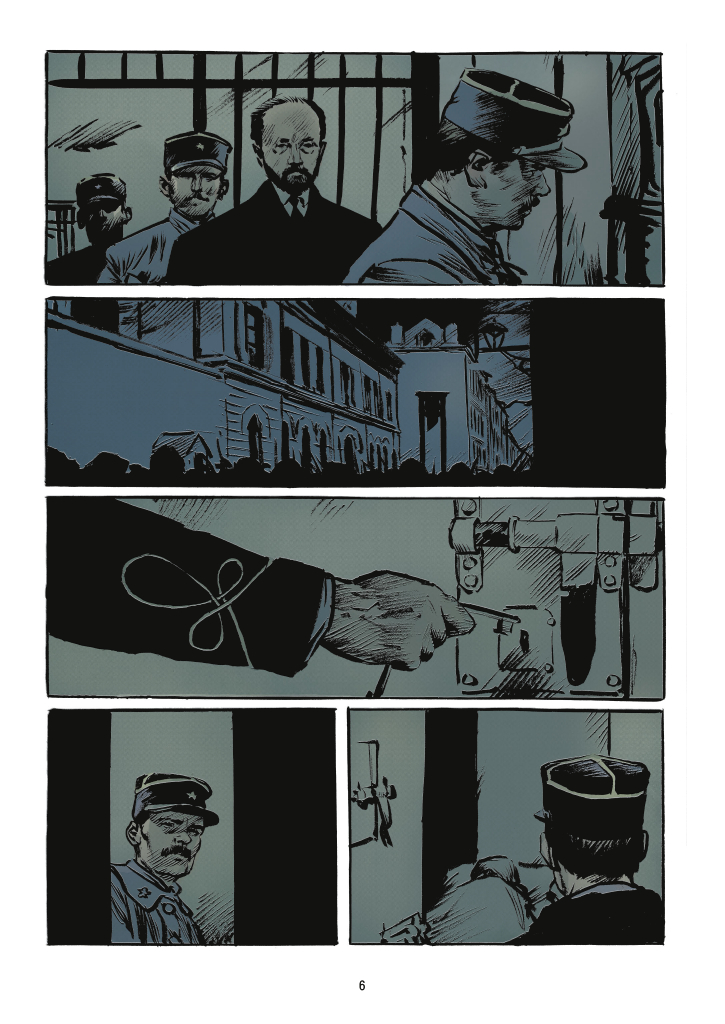 Moreover, in his youth, he was even destined to become a mountain guide when, in 1976, he suffered a serious accident due to a rockfall. He then gave up mountaineering to become a comic book author. After a completely honorable career in this field, but which received only a mixed reception from the public, he decided to dedicate himself almost exclusively to painting, in Germany, for seven years (until 2016). Then, working first in a Parisian workshop, he returned to his first passions to finally settle four years later in the Vénéon valley: within the Écrins massif, in the Hautes-Alpes.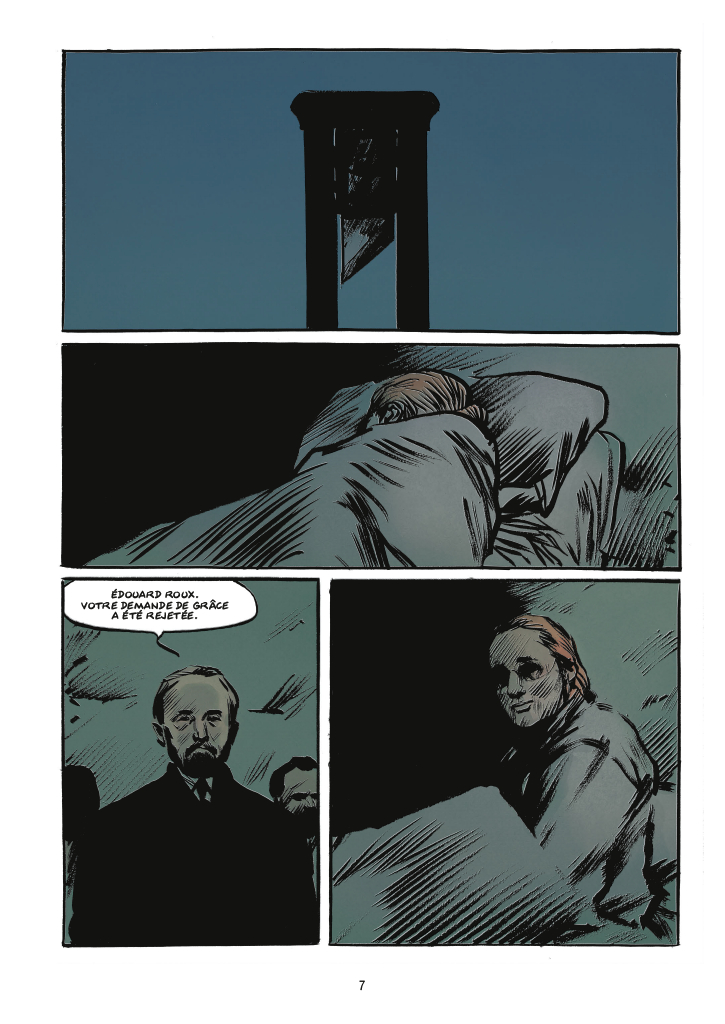 It was in this paradisiacal place where he conceived and worked on this evocation of the story of the last bear killed in the Vercors -in this Isère where he therefore established his residence-, in 1898: a narrative masterpiece where we felt that he wanted to expose his vision of the world , putting all his courage and much of himself!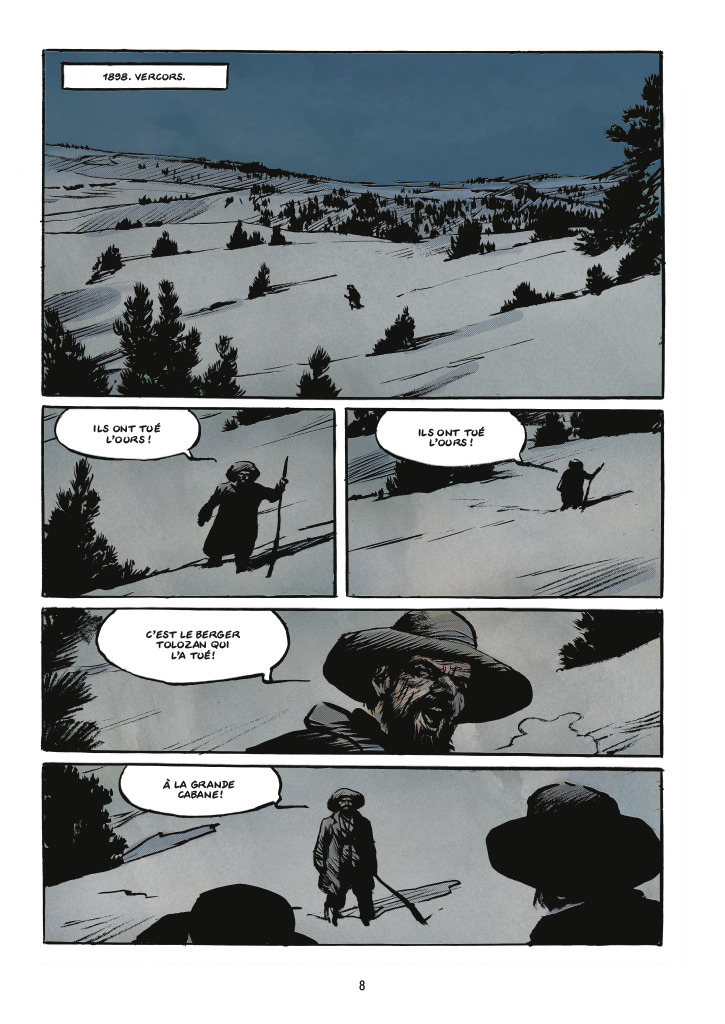 His powerful hatched drawings, enhanced by cold and dull colors, are totally appropriate to this tragedy where he questions the link between man and nature, the belief in animism and the function of art —its history and its commodification— but where he also asserts his rejection of conventions and his penchant for libertarian movements.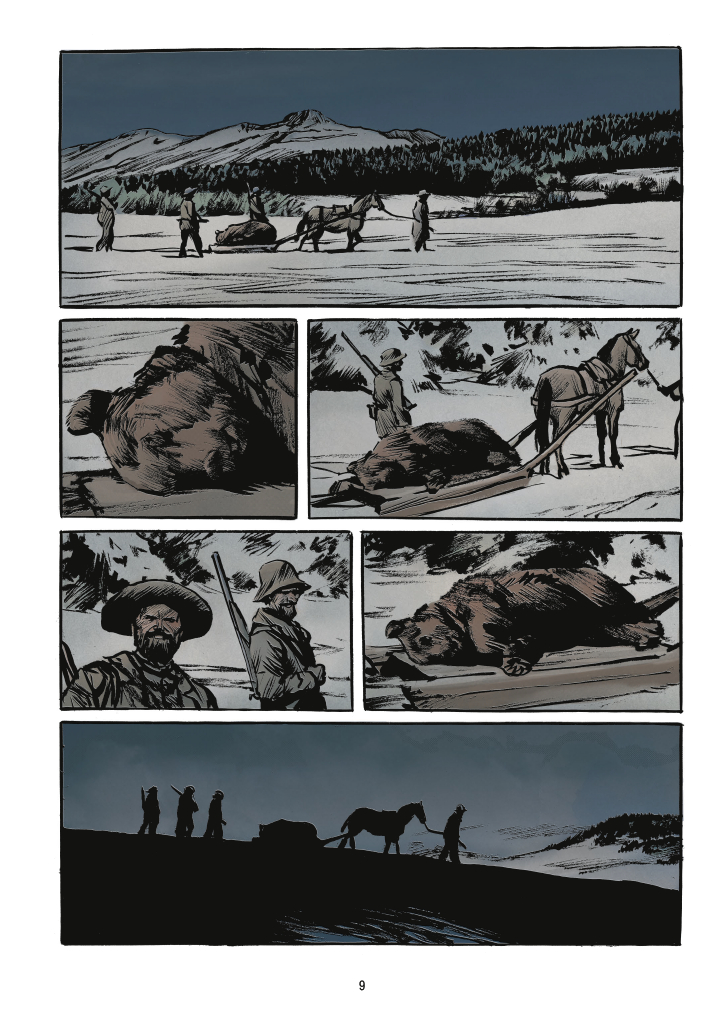 To do this, he staged a broken face from the 14-18 war: Édouard Roux, the aptly named if we trust his red hair. Sinking into alcohol, this dented life will find, against all odds, a face and a taste for life: this is thanks to the animal sculptor Jeanne Sauvage who helps him to rebuild himself and introduces him to the artists of Montmartre. There he met in particular the great landscape painter Chaïm Soutine: a painter whom Rochette greatly admired!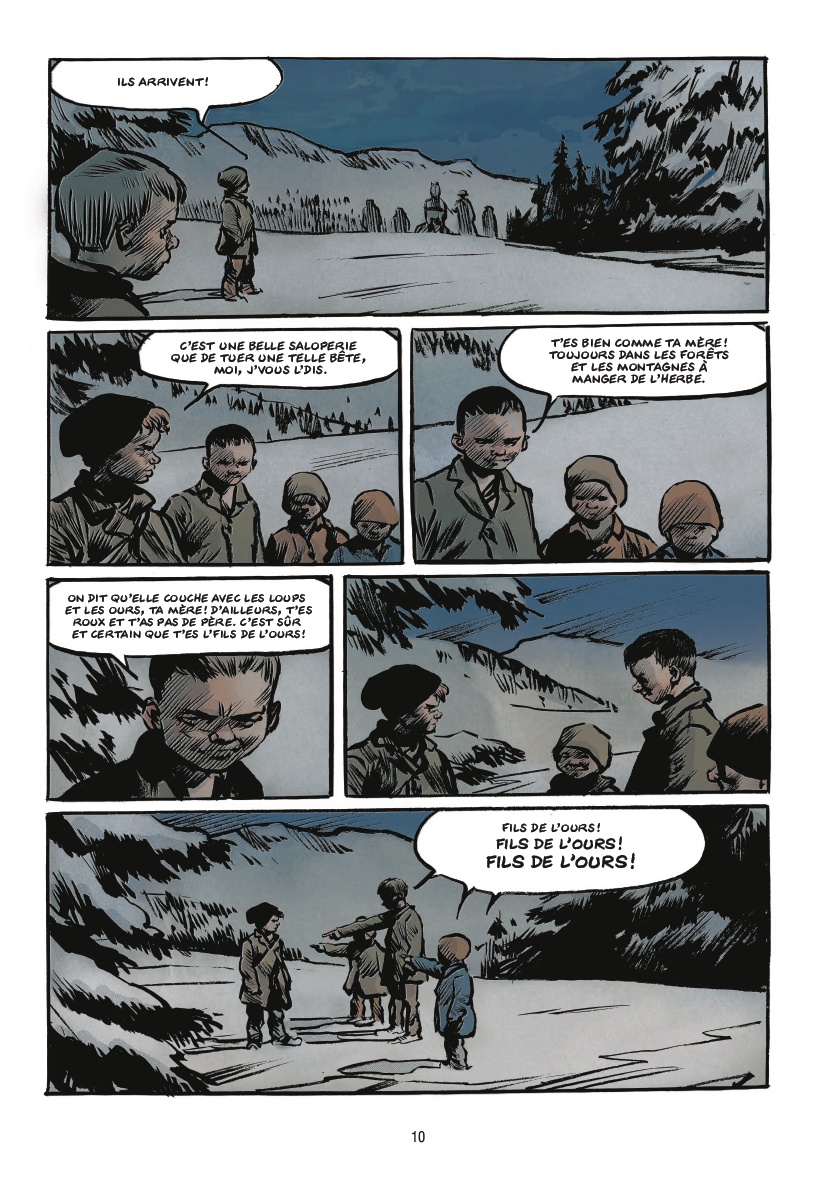 In return, our ex-soldier introduces him to this woman like no other, with whom he will fall in love, the majesty of the Vercors plateau and the story of the last bear he saw killed as a child. This is how, in the heart of the Cirque d'Archiane, south of the Vercors, he shows her magnificent forests and reveals to her an incredible bear: The Last Queen. Then he encourages Jeanne (a character inspired by the sculptor Jane Poupelet) to immerse herself in it to create the work that will allow her to be recognized as a creator.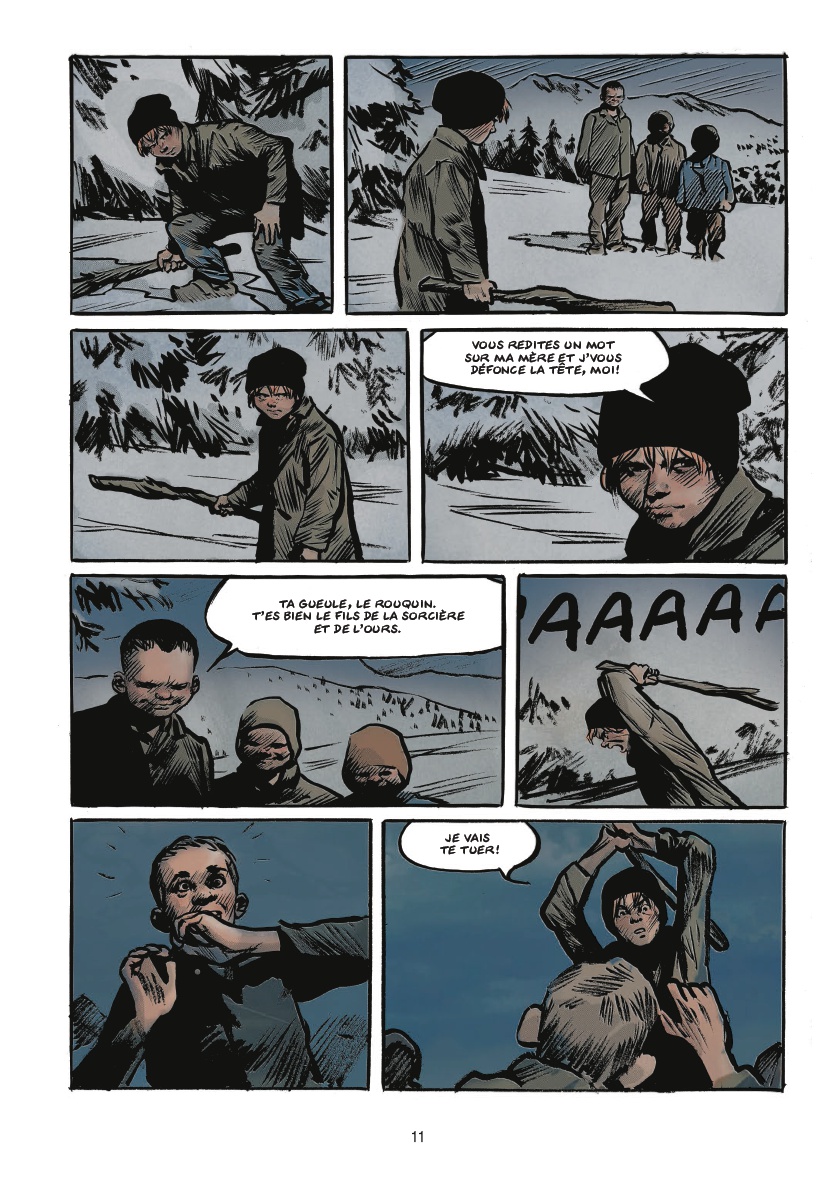 If the romantic relationship is particularly moving in this formidable book – a woman capable, perhaps, of becoming a man's future – "The Last Queen" remains, however, a very dark and unoptimistic story; because its main purpose is to demonstrate, with the help of skillful jumps in time, that man has always been destructive of the environment on a global scale, and this from the beginning.
Gilles Rattier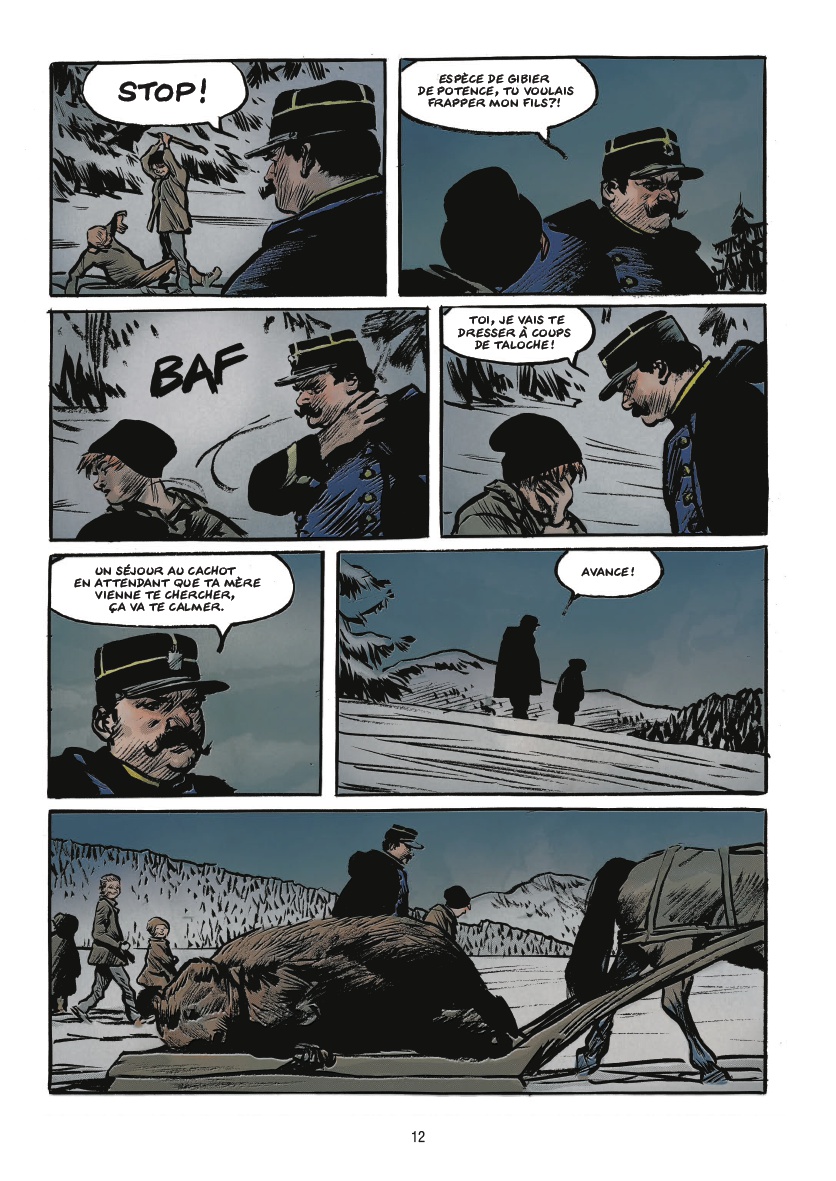 (1) See, for example, our previous "Comic of the Week": Jérémie Moreau: an inhabited author!
(two) About Jean-Marc Rochette, see also on BDzoom.com: "Le Transperceneige": double news!, Rochette gives us "Vertigo"!, Interview with Jean-Marc Rochette, Man is a wolf to… Rochette, "Ailefroide : altitude 3954 " by Jean-Marc Rochette, "Transperceneige: Terminus" by Jean-Marc Rochette and Olivier Bocquet…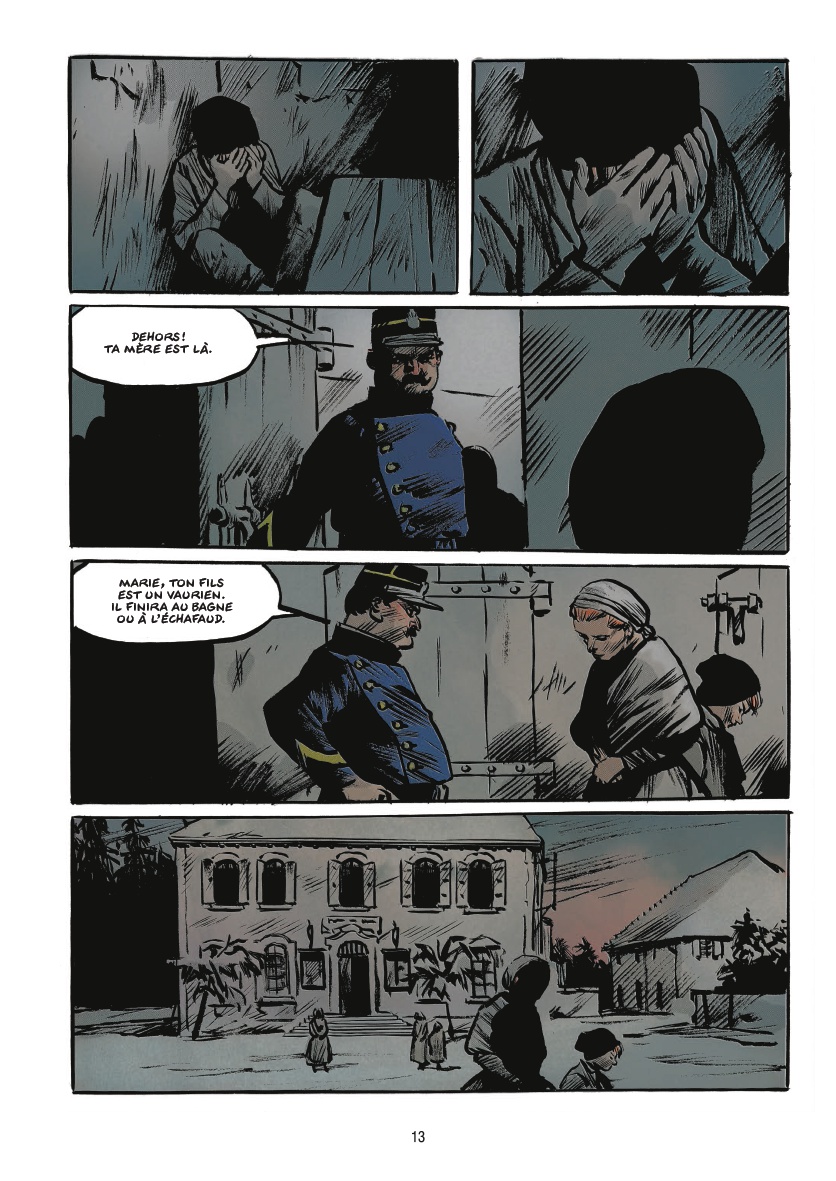 "The Last Queen" by Jean-Marc Rochette
Casterman Editions (€30) — EAN: 978-2-203-20835-3
Release October 5, 2022