All together to celebrate the Laurentians of Cinema
–
The film Laurentides celebrated its 25th anniversary on October 13, 2022. This festive and friendly event brought together around 150 guests, a crowd made up of representatives from the audiovisual industry and regional partners who wanted to be present to highlight this achievement.
"The Laurentides movie is exactly that! It is a perfect mix of people from the industry and people from the region who believe in our mission. That is precisely why we wanted to celebrate our 25th anniversary together. Let us be proud of what we have achieved and let us be ready, together, to propel ourselves into the future! » explained Élisabeth Dumouchel, assistant curator of Film Laurentides.
In collaboration with the distributor Sphère Films and Cinéma Saint-Eustache, Film Laurentides presented the feature film Falcon Lake, produced by Metafilms and directed by Charlotte Le Bon. Shot in the summer of 2021 in the municipalities of Gore, Harrington, Brownsburg-Chatham and Saint-Sauveur, this feature film was part of the selection of the Directors' Fortnight at the prestigious Cannes Film Festival in 2022, where it was highly applauded. The film opens in Quebec theaters this Friday, October 14.
"As president, but also because I have worked in regional economic development for more than 30 years, I can tell you that I am very impressed when I see what Film Laurentides has achieved. Creating a regional organization whose mission is to promote the region, support film crews and stimulate economic, tourism and cultural development was something very innovative 25 years ago! And it's still just as relevant today. » underlines the president of the organization, Mr. Paul Calce.
"What rich and beautiful paths traveled. With my friend and accomplice Dany Brassard, it was a great privilege for me to be associated with this great and magnificent adventure. Thanks to André Lafond, the dedicated members of the Board of Directors and congratulations to Marie-Josée Pilon and Élisabeth Dumouchel, who continue to promote Film Laurentides with such dedication, brilliance and professionalism. » says Marc Carriere.
"Public and private partners have responded positively, seduced by this regional initiative. We could clearly see that our idea was gaining traction and that there was real enthusiasm for our mission. If some were skeptical at first, they have since been convinced and continue to support the organization. » remembers Dany Brassard, who assumed the direction of the organization until 2012.
"Film Laurentides appreciates being able to count on the financial support of various partners. With your renewed support and trust, Film Laurentides is able to present projects that have helped position the Laurentides nationally and internationally for 25 years! » recalls the organization's curator, Mrs. Marie-Josée Pilon.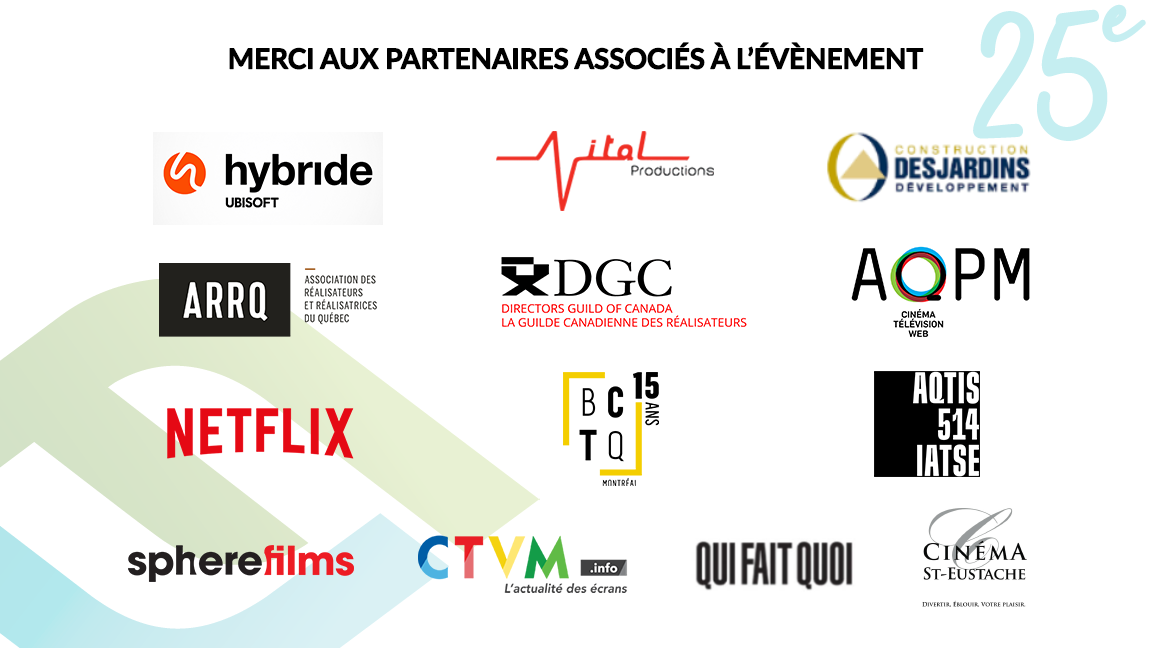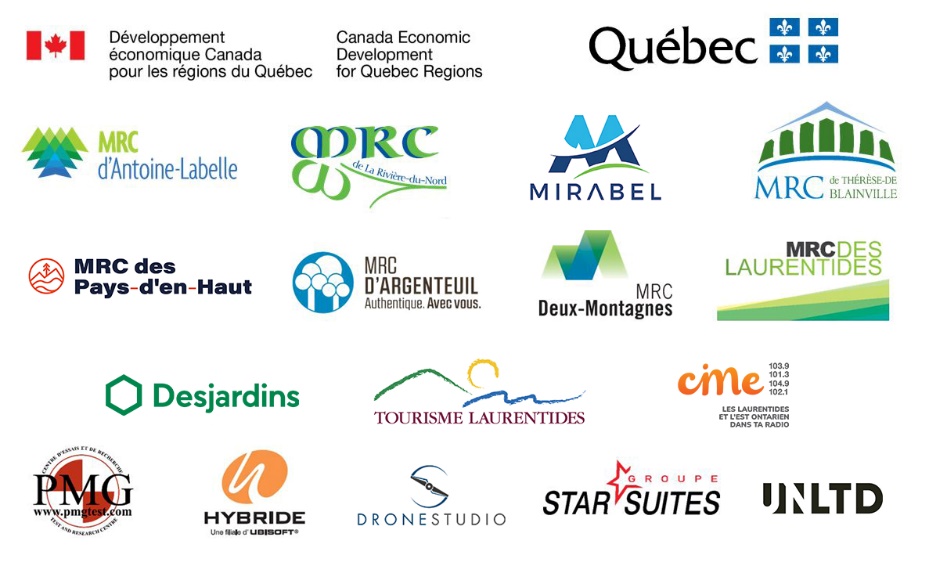 ***